Foundation is designed around this principle - to lay a foundation for you to build on. It's meant to be modified and personalized over time and to be able to reinvent itself through the seasons of life.
Foundation features a magnetically interchangeable top that can be swapped out to match various keysets, deskmats or battle-station vibes. We all love this hobby and enjoy evolving our taste over time. Why not have a board that can evolve with you?
Swappable Top Plates
Sustainable Materials
Centered USB port
Design Details
Accents
Hand-dyed Plexiglass
+ With a magnetic interface, you can hotswap the aesthetic top pieces made from Aluminium, Hand Dyed Plexiglass and Recycled Terrazzo Plastic to your hearts content.
+ Three base finishes including black, e-white and a textured wrinkle-grey powdercoat, eleven different top pieces in three materials, and four badge styles give you a large amount of choice to personalise your FOUNDATION.
+ Featuring a cork base piece, interchangeable top and bottom badges, and an elegant three piece design, FOUNDATION exemplifies our signature attention to detail. A choice of Solder or Hotswap PCBs by Mechlovin' rounds out this offering.
Features
FRL TKL XT Layout (F Rowless, Tenkeyless, Macro column)
Hotswap magnetic aesthetic top plates
3-piece body construction (base, mid, top)
6063 aluminium body (base, mid, top)
Full adhesive backed cork foot
Top Mount
2 detachable badges
RGB underglow windows
USB-C
Custom silkscreen PCB made by Mechlovin (Hotswap & Solder)
Custom made Torx T6 hardware throughout
Stainless steel weight
Three finishes: Black Anodized, E-white, Wrinkle grey powder coat
Color Combinations
Wrinkle Grey Base & Black Terrazzo Top
Wrinkle Grey Base & Turquoise Top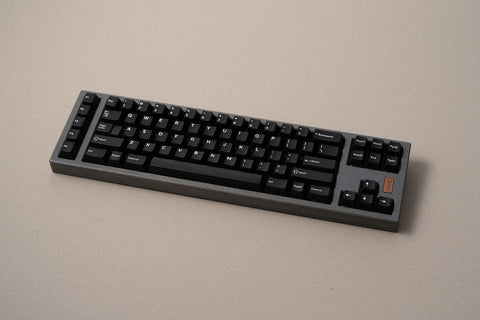 Wrinkle Grey Base & White Top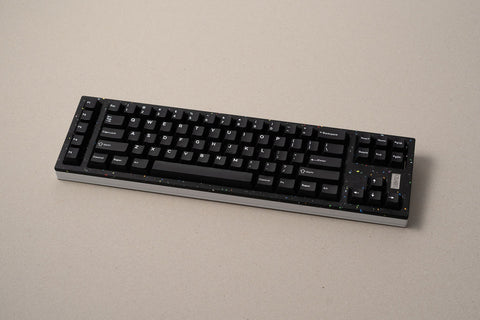 White Base & Black Terrazzo Top
Wrinkle Grey Base & Blue Top
Wrinkle Grey Base & White Terrazzo Top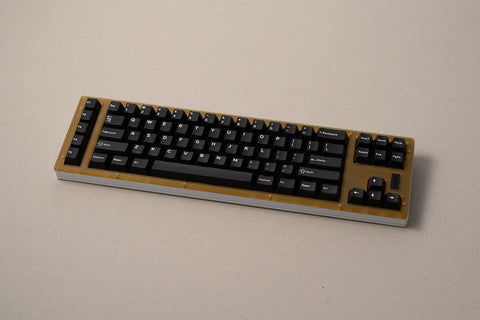 Wrinkle Grey Base & Ultem Top
White Base & White Terrazzo Top
Wrinkle Grey Base & Purple Top
Wrinkle Grey Base & Pink Top
Wrinkle Grey Base & Fade Top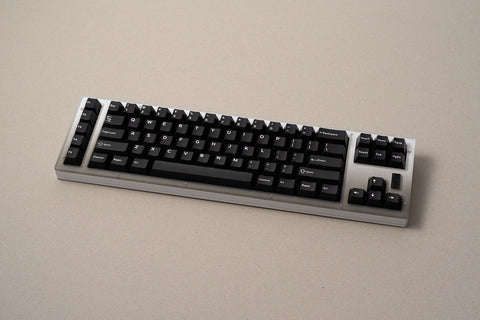 Black Base & Wrinkle Grey Top
White Base & Wrinkle Grey Top
White Base & Turquoise Top
Black Base & Turquoise Top
Wrinkle Grey Base & Black Top
Black Base & Black Terrazzo Top
Black Base & White Terrazzo Top