An all CNC stacked plastic case with CNC milled polycarbonate bottom. Silicone sandwich mount, custom silicone pad foot.
Strata:FROST
Strata:GLITCH
Strata:Command Fire
Strata:CORAL
Strata:ARCTIC
Strata:GLITCH
In addition to its stunning design and customization options, this keyboard also features RGB underglow, which allows you to customize the color and brightness to match your personal style and preferences.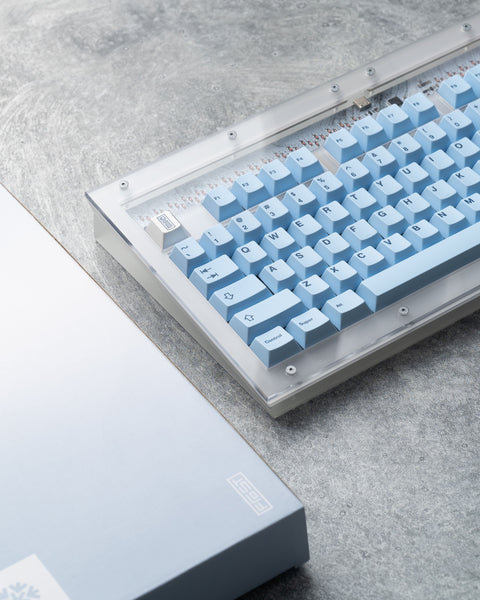 A keyboard for everyone
The polycarbonate material is not only durable and long-lasting, but also provides a striking and unique aesthetic. The clear material allows the internal components of the keyboard to shine through, creating an eye-catching and modern look that's sure to turn heads.
With its swappable top layers, this keyboard is incredibly versatile, allowing you to quickly and easily switch between different colors to create a keyboard that's truly your own. Whether you're a gamer, writer, or programmer, this keyboard can be customized to meet your specific style.
A unique PCB designed to be shown off